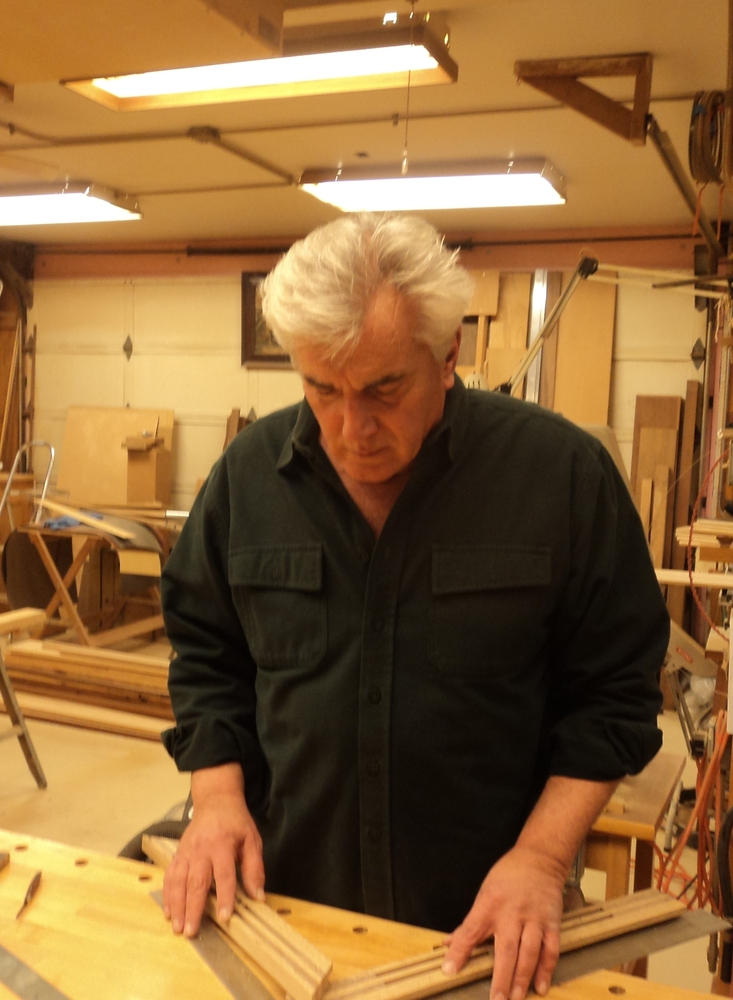 About me and Oak St. Studio
I have been a professional furniture designer and maker for over 25 years, building furniture and accessories that are crafted by hand and built to last for generations. At Oak St. Studio, all of my pieces are "bench made" – that is, one man, one bench, one piece at a time from start to finish. There is an indescribable quality inherent in the unique look and feel of an object that has been created from start to finish by human hands. When selecting the boards I use to create my pieces, I look at the wood's infinite possibilities that will reveal its beauty. I endeavor to make all my pieces become functional works of art.
I received a Bachelor of Arts degree in Philosophy and Fine Art/Sculpture from Southern Illinois University. After working for a period of time in the corporate sector, I decided to pursue a more fulfilling occupation and it has proven to be so. I hope you find as much satisfaction in owning my works as I have in creating them.
Here's what some satisfied customers had to say:
Beautiful workmanship, excellent product, the best service and good prices! I purchased your item as a gift.
She loved it! Great craftsmanship. Can't thank you enough - the mirror is beautiful. We are well pleased.